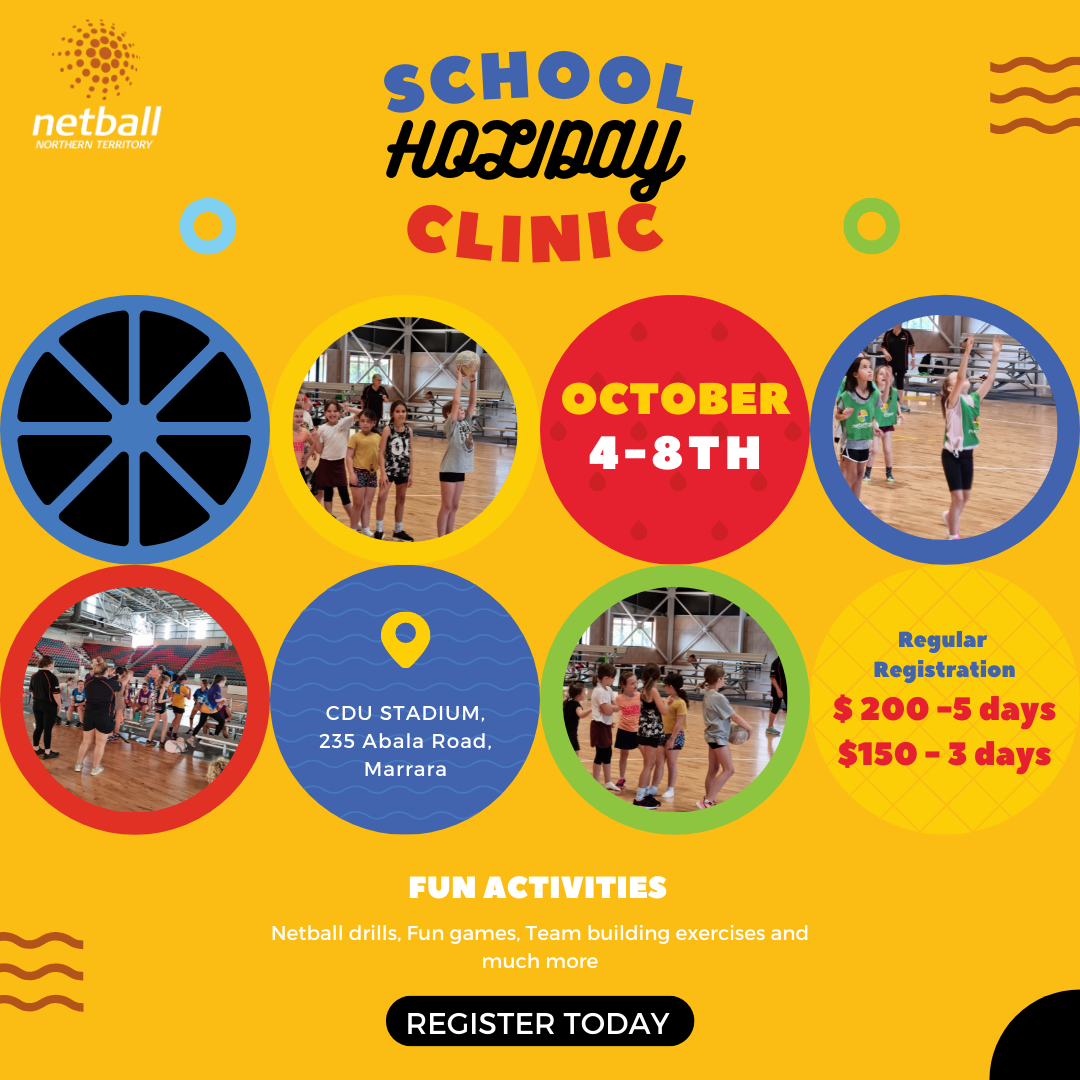 School Holiday Clinics are a fun way for your kids to make new friends, learn new skills and forge life long friendships.
This Holiday Clinic will run for 5 days .
Age: 5- 13 years
PRICE
$200 - 5 days
$150 - 3 days
Register today to reserve a seat
P.S: Download the form and email the completed form to participationnorth@netballnt.org.au by 5PM , September 30 to reserve a spot.